We all know supporting local is important year round, and the holidays are no exception. Skip the Amazon orders and last-minute Target run for something more unique! Not to mention after a year like 2020, our small businesses need us now more than ever.
According to 13 News Now, local retailers predict a 15% drop in holiday sales, and have experienced 50-75% lower sales since shutdown in March. 20% of businesses had to close temporarily or permanently, with 75% closing for 15 days or more.
Some businesses that did not survive the pandemic include sister bars Saint Germain and Pourhouse in Downtown Norfolk, Peninsula Fine Arts Center in Newport News, and Jones' Restaurant in Portsmouth, the latter which has been opened for 34 years.
If you're running around the 757 still trying to figure out gifts for loved ones, here's a few places to start:
Restaurants have been hit especially hard with dine-in service being limited, so buying a gift card to give your loved ones a nice night out is a good option. Here's some restaurant suggestions:
Dirty Buffalo: With basketball season underway, it's only right to grub on some wings while watching – they're currently doing dine-in and takeout.
Kappo Nara Ramen: This place is the real deal ramen joint, starting with the edamame and finishing with the black tonkotsu ramen is the way to go. If you buy their cute t-shirt as a gift, your loved one can wear it in there and get 10% off every meal – the gift that keeps on giving.
Noodeman: Speaking of noodles, this Chinese restaurant is named one of the best in the world with their diverse menu of handmade noodle dishes. Hot and Spicy Soup and the Jalapeño Chicken are the way I roll.
El Rey: With the best shredded beef tacos this side of the border, this family-owned restaurant gets a lot of bang for your buck with $2 tacos on not only Tuesday, but Sunday as well!
Skip Starbucks, there's plenty of great coffee shops in the area that need support. Whether your giftee enjoys making fancy french presses at home or knows someone who needs to break from their work from home desk for a few hours, there's a gift within this option of roasteries and cafes.
Kobros: With their new location in the works, the veteran-owned coffee joint is sure to be a great spot to unwind. Pop in their location on 24th street during your weekend shopping for a rotating specialty latte.
Fresh Cup Coffee & Tea Company: With their easy-to-use online ordering system, pick out artisan flavored coffee from the comfort of your couch.
Lucky Cup Coffee: This shop is a cute spot to get some work done, or grab a bag of CBD-infused coffee to wrap up.
Looking for that special something for the music lover in your life? Check out one of these locally owned record shops for something new they can spin.
Freshtopia: Home of Real Fresh Radio, this spot is the place for hip hop records and I really want one of those hoodies…
Vinyl Daze: One of the larger collections of vinyl in the area, this place specializes and only sells records. They've had to expand not once, but twice to hold their collection!
AFK Books: A great spot for not only records but a wide variety of books. If you have old records bring them in for consignment to get some extra Christmas cash.
Speaking of books… avoid Amazon or Barnes and Noble and shop local book shops! Many of these places have used books, which is a great way to not only support our economy, but reduce our carbon footprint as well.
Prince Books: Right around the corner from Waterside, this place is a hidden gem with a wide range of titles. It's a charming place with a good selection of fiction novels and biographies.
Local Heroes: The gold standard of comic shops, full of single issues, graphic novels, and other fun gifts. I can't help but always get some cute stickers or a mystery box for myself when I go here. Fun fact: This was also named one of the best comic books in the country by Travel and Leisure.
Book Exchange: This place has a wide range of used books, which is a great way to not only support our economy, but reduce our carbon footprint as well.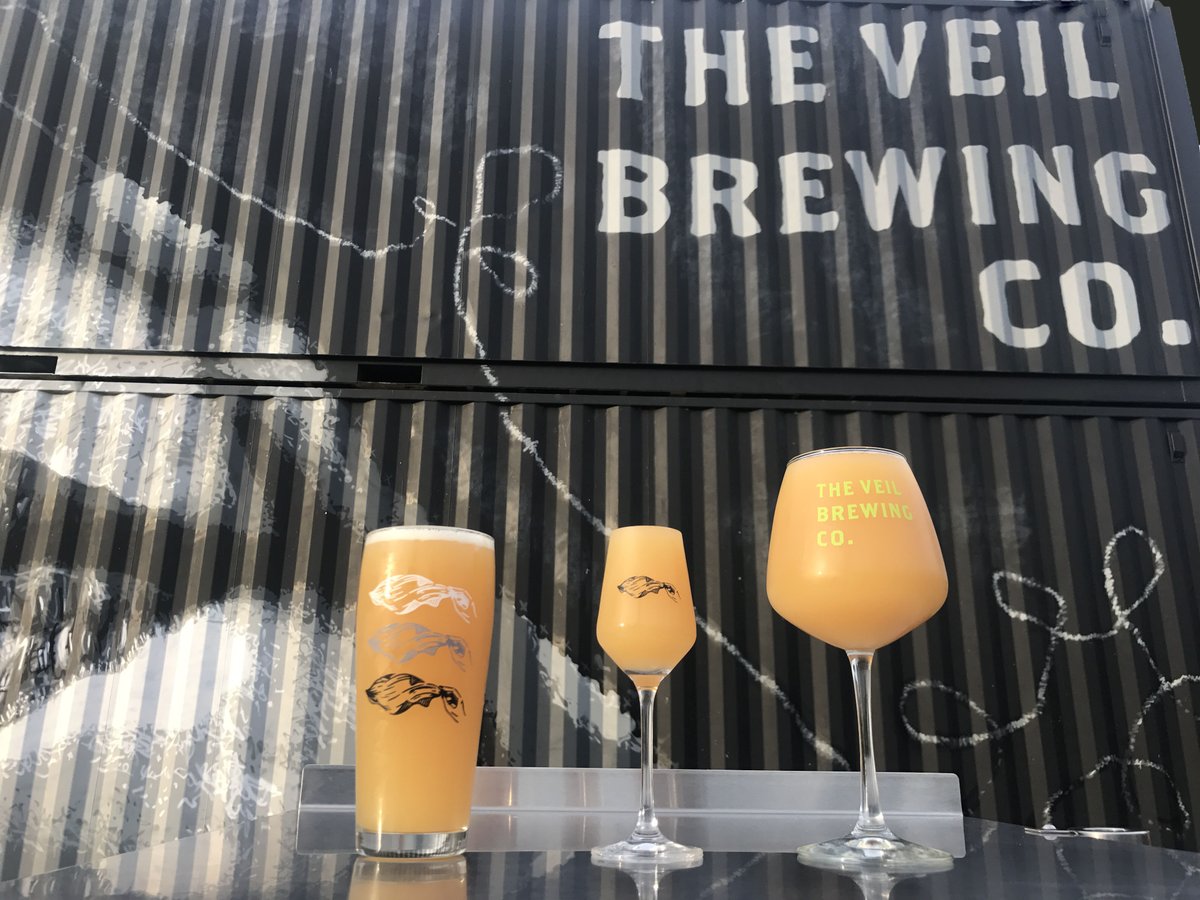 Beer is one gift you cannot go wrong with! With so many great breweries across Hampton Roads, a six-pack could be the tastiest site under the tree for an indulgent giftee.
Veil Brewing: Some of the most unique brews in the country let alone the area. Not only is their beer delicious for any palette, but their merch is very cool, too.
Big Ugly Brewing: Over a decade in the making, this spot has some solid brews you can get in growlers or giant cans. If you have someone in your life that loves old cars and motorcycles, this spot is a great place to get a gift card to.
Commonwealth: Armed with the knowledge of European brewers, this family-owned spot went from homebrewing to big time after years of perfecting the craft of, well, craft beer.
Plants are the hottest trend right now, and a gift that most folks can appreciate (well, at least I can – I'm pushing 70+ plants in my home currently). Whether your loved one is a self proclaimed black thumb or has accumulated a jungle during quarantine, these are some of my favorite nurseries in the area:
Plantbar: More on the boutique side of the nursery spectrum, this spot is super cute and offers take-home terrarium gifts for a more interactive planty present. Not to mention you get a free alcoholic beverage while you shop, which is very clutch.
Anderson's: This huge location is worth the drive to Newport News, and has a lot more than just plants available in their gift shop. It's a great place to knock out a good amount of shopping.
Norfolk Feed and Seed: This place has a good selection and great prices, with one section that has smaller plants for $1.50. Plus, there's store cats, which makes it even better in my book.
If you're looking for other unique gift items such as jewelry, home goods, and so much more, these are some really cute spots to get your shop on:
Velvet Witch: If your loved one is obsessed with crystals, is a foul-mouthed feminist, and/or personally identifies with their star sign, this is the spot to buy for them.
Kitsch: This was my first spot in my Christmas shopping journey, and I knocked out a good amount with their wide variety of items.
Mrs. Pinkadot: I got a lot of my ornaments and Christmas decorations here, so they have a great selection of borderline tacky but utterly charming gifts for everyone.
Stuff is great and all, but what about something fun you can do together? Here's some interesting activities that can get your giftee out of their comfort zone.
Mambo Room: Get your favorite couple or significant other a different kind of date night. With the clubs closed, anyone can use an excuse to get dancing!
iFly: For those who have a fear of heights, this may be as close as they'll get to the thrill of skydiving.
Hot House Yoga: They're offering a 10-class card right now good at multiple locations, and this could be a great gift for someone who has mentioned detoxing and getting more mindful after a crazy year. We could all use a little of that after 2020, couldn't we?